Design and Direction
Products, Services, Experiences
My goals are to design meaningful user experiences while making the process experiment-based and fun. While leading end-to-end creative product thinking, I pay special attention to visual design polish and delightful animation while serving as an empathy advocate for the user (including those with disabilities) and a bridge to business imperatives & product development. I collaborate, support and encourage designers in crafting simple and meaningful interactions while fostering an environment for designers to best explore, take risks and execute their ideas. I follow service design principles while facilitating workshops to find the right product to design, zooming out to consider the broad ecosystem touchpoints and opportunities. To expedite idea generation, I run design sprints to create prototypes to get in front of users as soon as possible. Some of the artifacts I have experience creating include: journey maps, experience maps, rapid prototypes, visual explorations, detailed wireframes, pattern libraries and style guides. In parallel with all kinds of design process activities, I collaborate with developers, QA and product stakeholders at all stages to launch great products.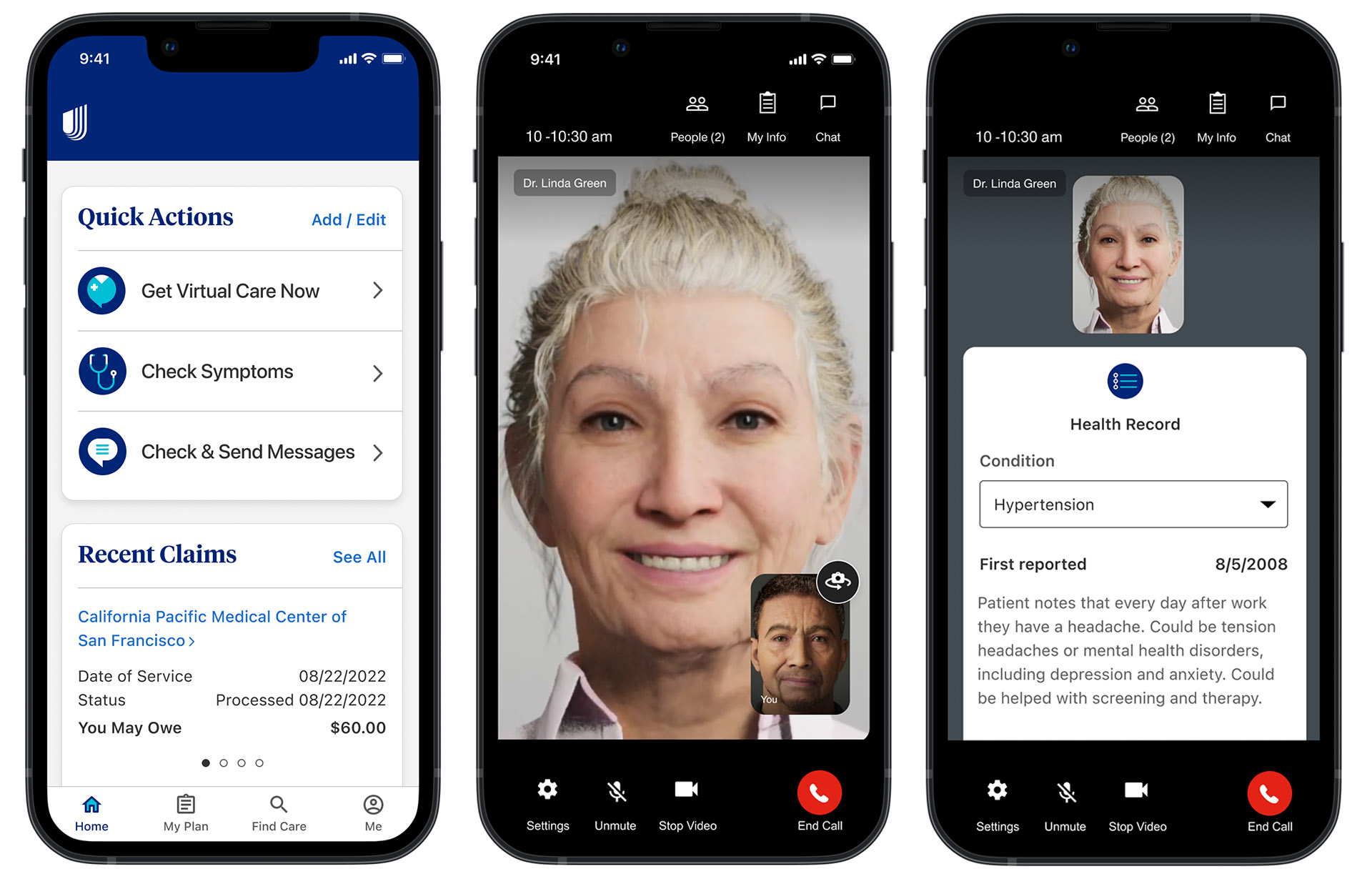 UHC Virtual Care
As lead product designer for UnitedHealthcare virtual care, I partnered with the director of product to envision an integrated virtual care experience on web and mobile. I studied the overall MyUHC member experience to identify and leverage relevant touchpoints, created the prototype and directed the user study.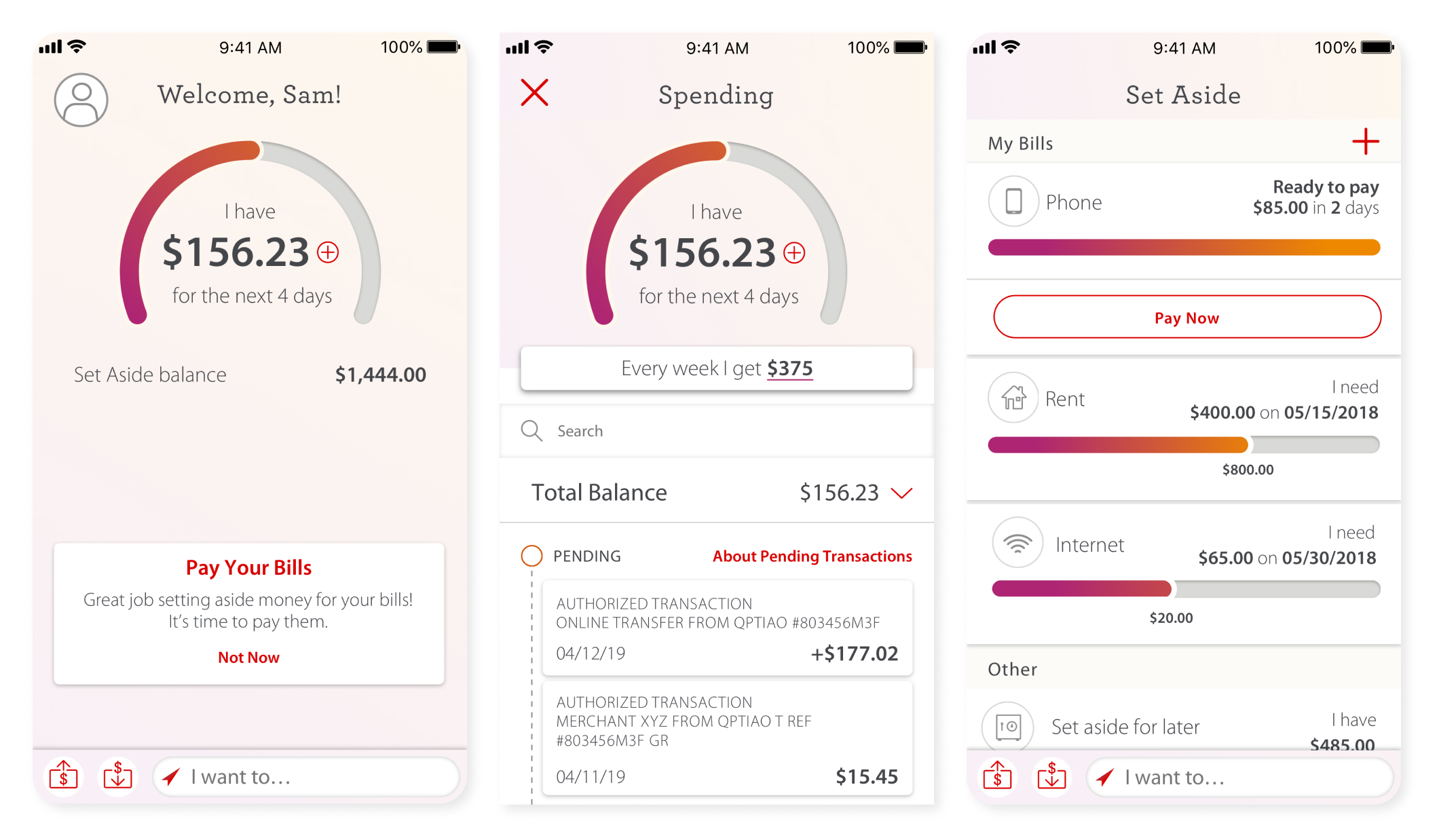 Greenhouse Mobile Banking app
Working for the Wells Fargo Innovation Group, I led product design and animation for the Greenhouse banking app that helps users spend within their means in a simple and fun way. When I first joined the team in 2017, I was focused on animation and transitions. Subsequently I took on a lead role running design sprints for new features, mapping & prototyping new experiences, addressing accessibility affordances, as well as fine-tuning design documents.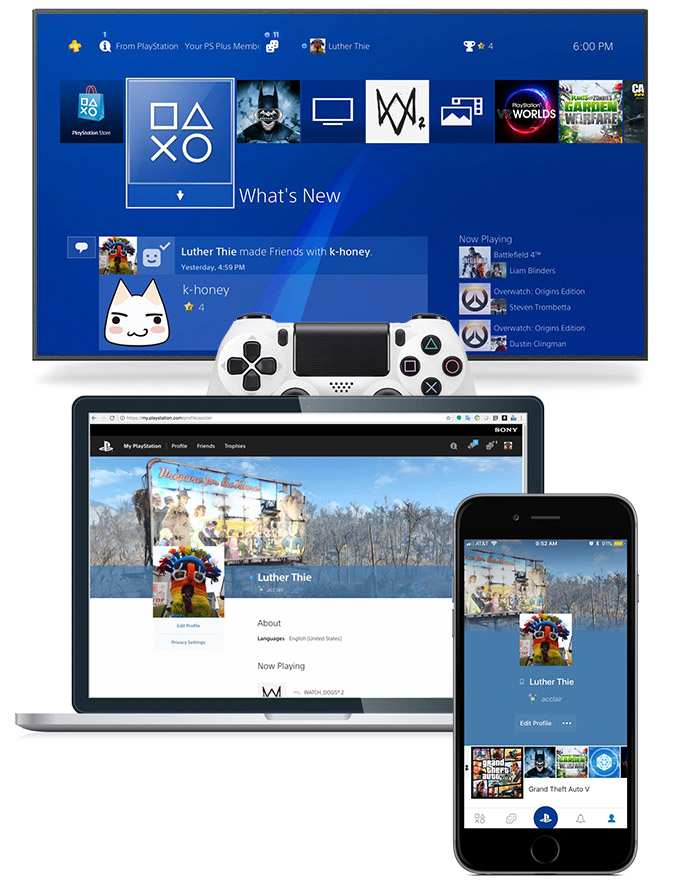 Sony Design Leader
As a product designer, art director and design director at Sony for 5 years, I led the internal visual design teams on the PlayStation console, app and web platforms. From workshops in phase 0 to production crunch time, I launched 4 major product releases and over 6 product updates. I led design critique and engaged with all kinds of stakeholders from product, business, development and design to present, communicate and facilitate collaboration. Including leading internal teams, I led engagements with outside agencies for motion graphics and UX concepts where needed.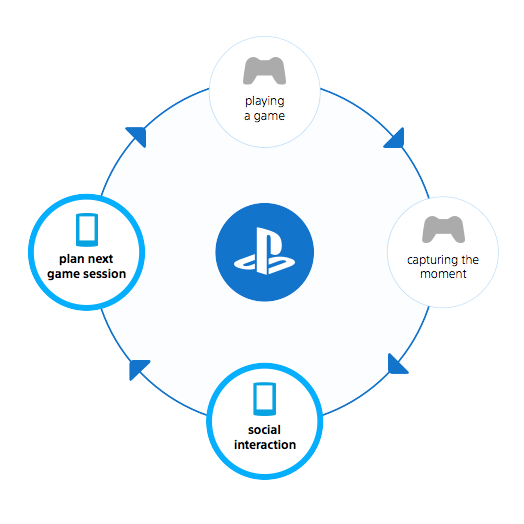 PlayStation Social Ecosystem
As lead product design director for US from 2015-2017, my responsibilities were to provide visual design and user experience consistency across all PlayStation social products including console, web and app. I collaborated closely with our senior Tokyo partners and led design sprints, critiques and directed a team of 7 designers in San Francisco and contributed hands on to prototyping, design and quality oversight.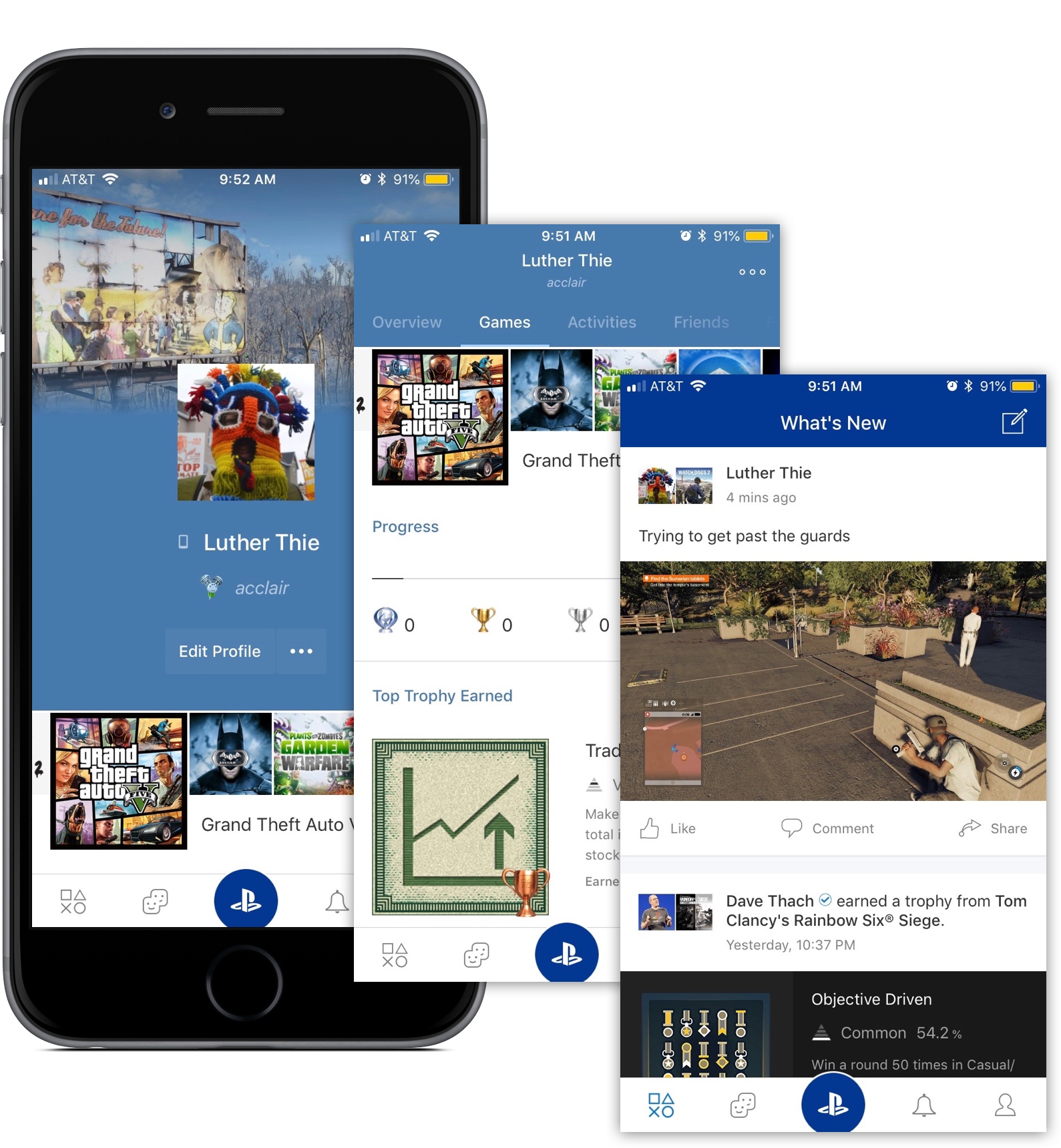 PlayStation App
Led the visual design on PS App for iOS and Android, including guidance on animation and transitions. Led "phase 0" UX design process initiative on PS App to improve UX's ability to inform version 2 product innovation in parallel with typical Agile SAFE production process. Managed check-ins with San Francisco and Tokyo design teams including keeping visual design consistency with Messages and Communities apps. Consulted with researchers and directed production of prototypes for usability testing
PlayStation Web Social
Led design for PlayStation Web Social experience. Fully responsive, the site serves as the web gateway for PlayStation users to connect, message, share and stay up to date with all things PlayStation. Project included leading business, product and design stakeholders from US, UK and Japan including a universal navigation bar for Sony, PlayStation Store and Social. Efforts included a new design system that successfully moved away from the blue gradient style to a clean white canvas with a more open and fresh layout.
Design Research: Exhibition as Experiment
Acclair Art Valuation Service
Co-founded independent research consultancy to explore ideas regarding the augmentation of everyday life through the design and implementation of Neurocapital services. I direct the concept and design of neuro-aware experience prototypes exhibited internationally in museums, galleries, festivals and trade shows.
In its essence, Neurocapital™ is a system that attributes market value to brain output and can be applied to many areas of society. For the Acclair Art Valuation Service (AVS), Acclair measured participants' brain responses (EEG) while exposed to art and analyzed these responses to determine the degree of cognitive and emotional perception of the artifact—it's "neuro- value."
This project started as a speculative work that questions the current art market system by proposing an alternative system of art valuation based solely on users' brain responses.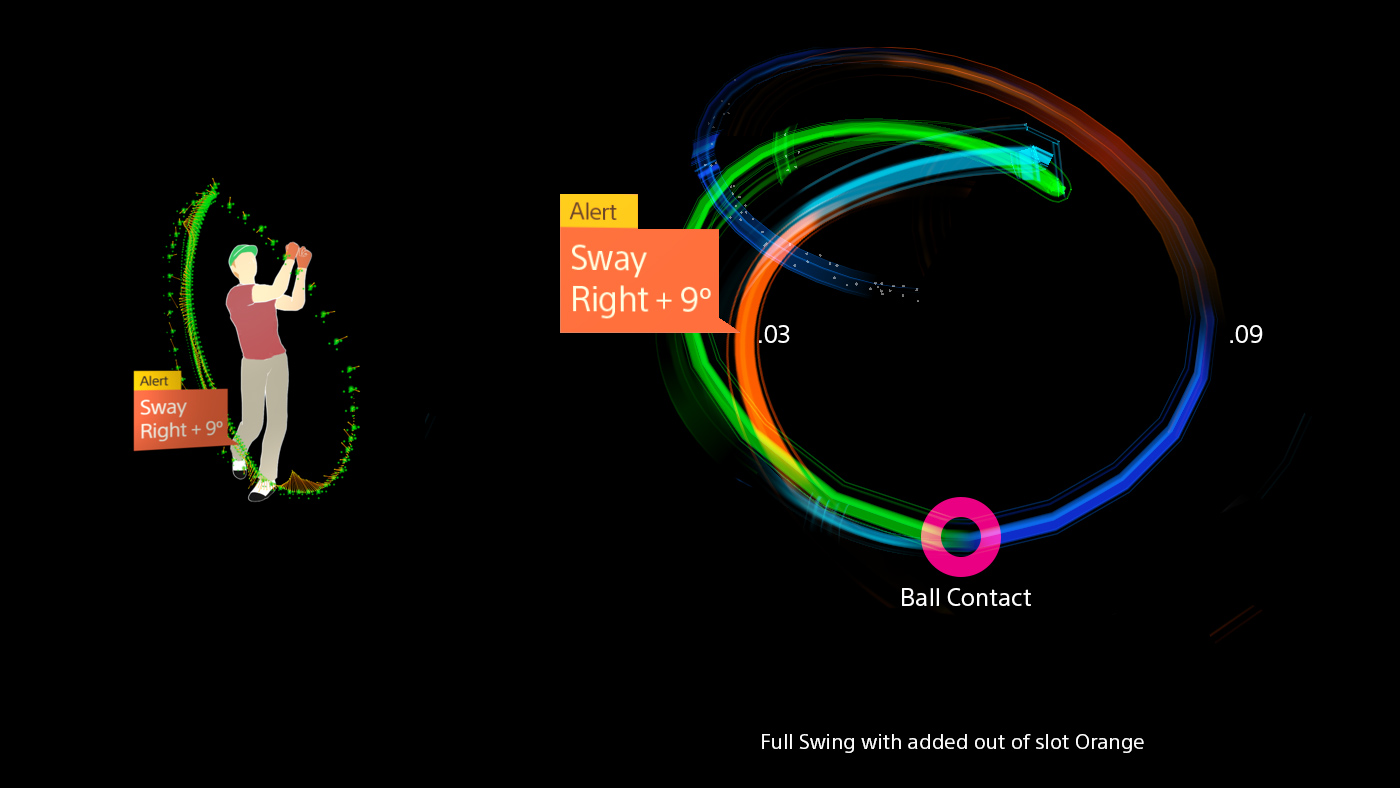 Sony Sports UX
In 2014, while stationed at Sony Design headquarters in Tokyo for one year to work on a series of Sony Sports wearables projects, I served as both a UX researcher and an art director for visual design. Efforts included biometrics sensor prototypes using Unity3D game engine, motion capture prototype, field user testing, interviews, video scenarios and guerrilla testing. Outcomes included a design system to unify Sony Sports applications.
PlayStation Activity Feed Redesign
As part of the 2016 re-design, I directed 4 designers to re-imagine the PlayStation What's New activity feed to give users real-time views of their friends and follows activities. Using an innovative 2 column scaling layout, activities are shown on the left while the right side displays trending live broadcasts, videos and screenshots.
PlayStation Live Detail Redesign
The redesigned game page for PS4 takes advantage of a new menu system that surfaces notifications of new content while the content scales larger when in focus. In concert with the upgraded hardware launch date, I directed 4 designers on a tight deadline as we simultaneously designed this detail experience, What's New and Profile.
PlayStation Communities
In 2015, after my year abroad at Sony Creative Center Tokyo, I was brought in to direct the Communities project with little time to iterate. I directed a team of 4 designers through a stressful period of uncertainty and we launched on time, providing a feature to PS4 that had been requested by users for years.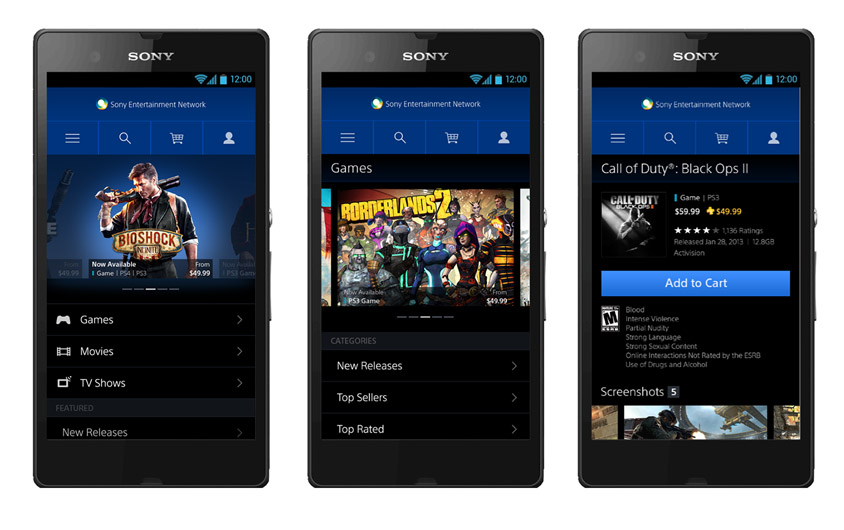 PlayStation Mobile Store
Launched 2014
Directed the design of PlayStation Mobile Store that shipped in 2014. Starting with an outside agency, I directed the output of UX design concepts and wireframes. Internally, I led visual design production and directed another outside agency to create concepts for branded motion graphics and loading indicators. Then collaborated closely with engineer to produce these intended effects for the final polished product.
Brand and Marketing
Pre-Sony creative work
From 2006-2011, I was a creative director at Razorfish, Publicis Modem and other interactive agencies. I directed a variety of immersive online experiences promoting WaMu and LG Mobile brands including a beautiful digital pop-up book, an Ironman "inside the suit" 3D experience, fun display ad pieces, a richly illustrated Facebook campaign illustrating LG Mobile's phone features and others.