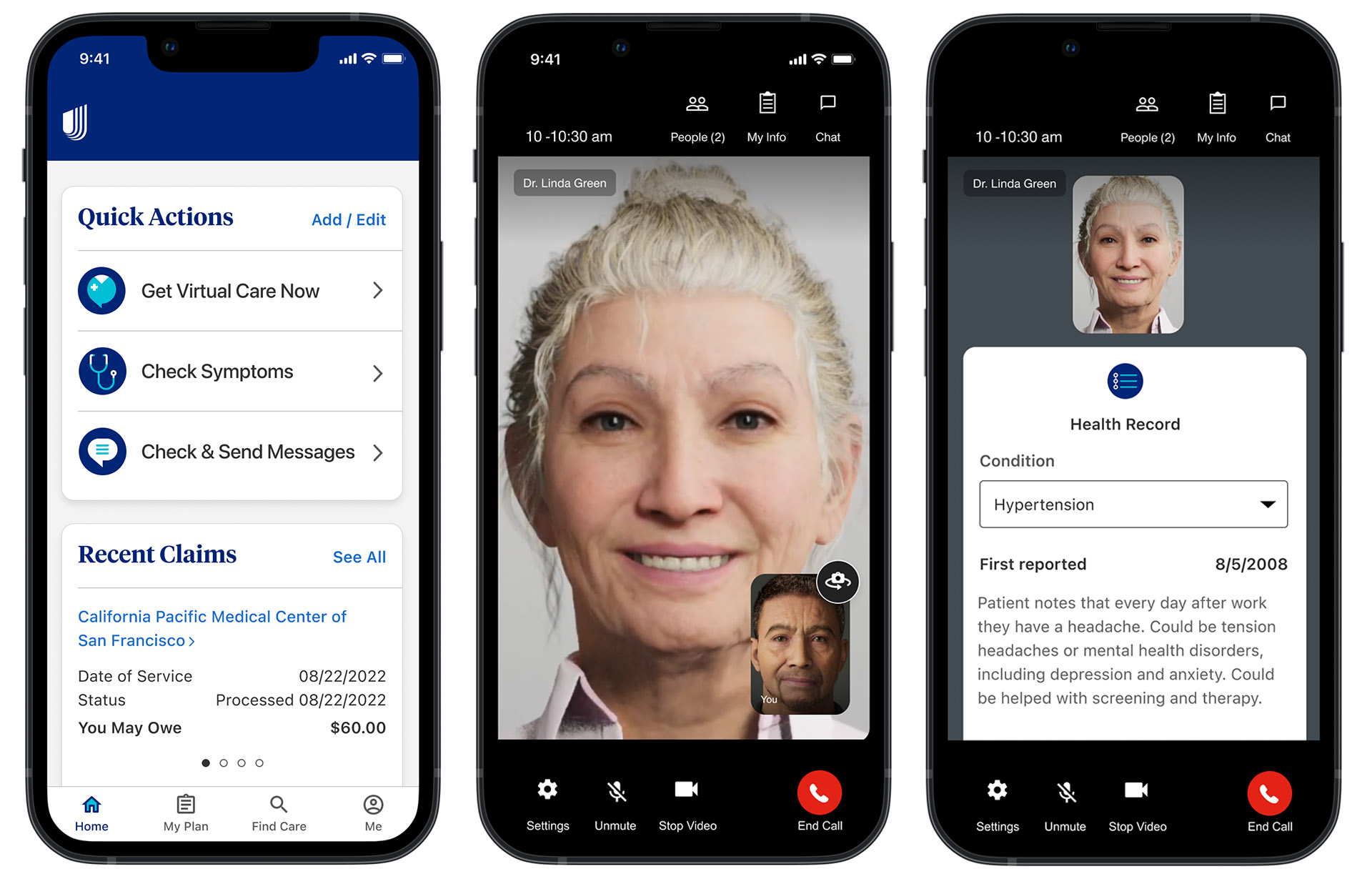 Product Design Lead
For 3 years I have been working on UnitedHealthcare product design (web and app) for the MyUHC authenticated member experience. During this time I have worked on Find & Price Care search, Pharmacies and Prescriptions and Virtual Care. This case study looks at my most recent service and product design for an integrated virtual care experience.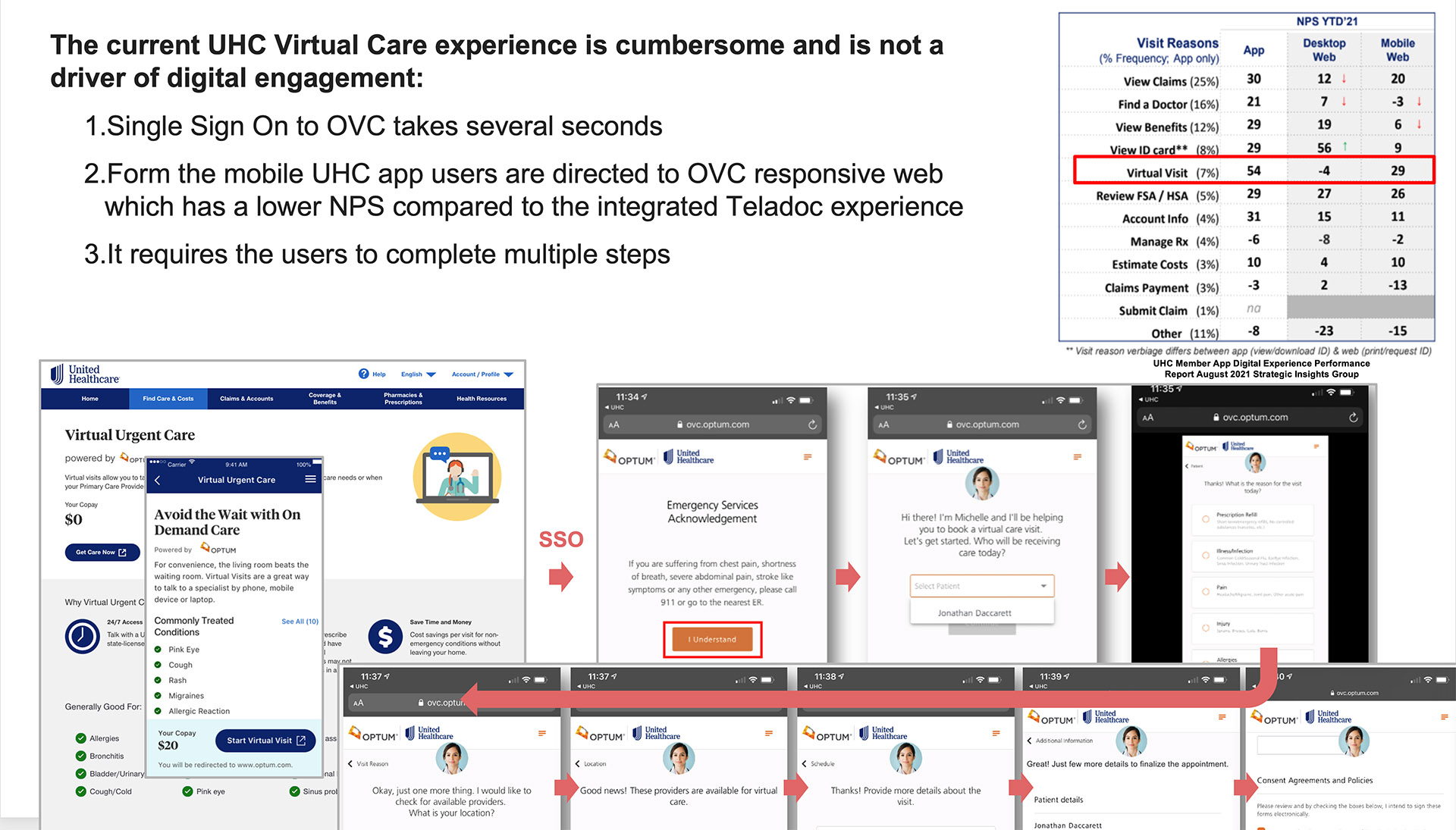 Business Case
Partner: UnitedHealthcare Product Director, Virtual Care
Create a seamless Virtual Care experience integrating Optum Virtual Care into UHC portals and app - eliminate friction of sending users to third party service. Provide a base for expanding integrated care approach including care concierge and leverage individual health record.
Why
Sending members out to third party services causes confusion, lost time, tech errors and duplication of services. An integrated approach allows UHC to build trust in providing virtual care, including symptom checking, scheduling, individual health record, reminders, referrals and more.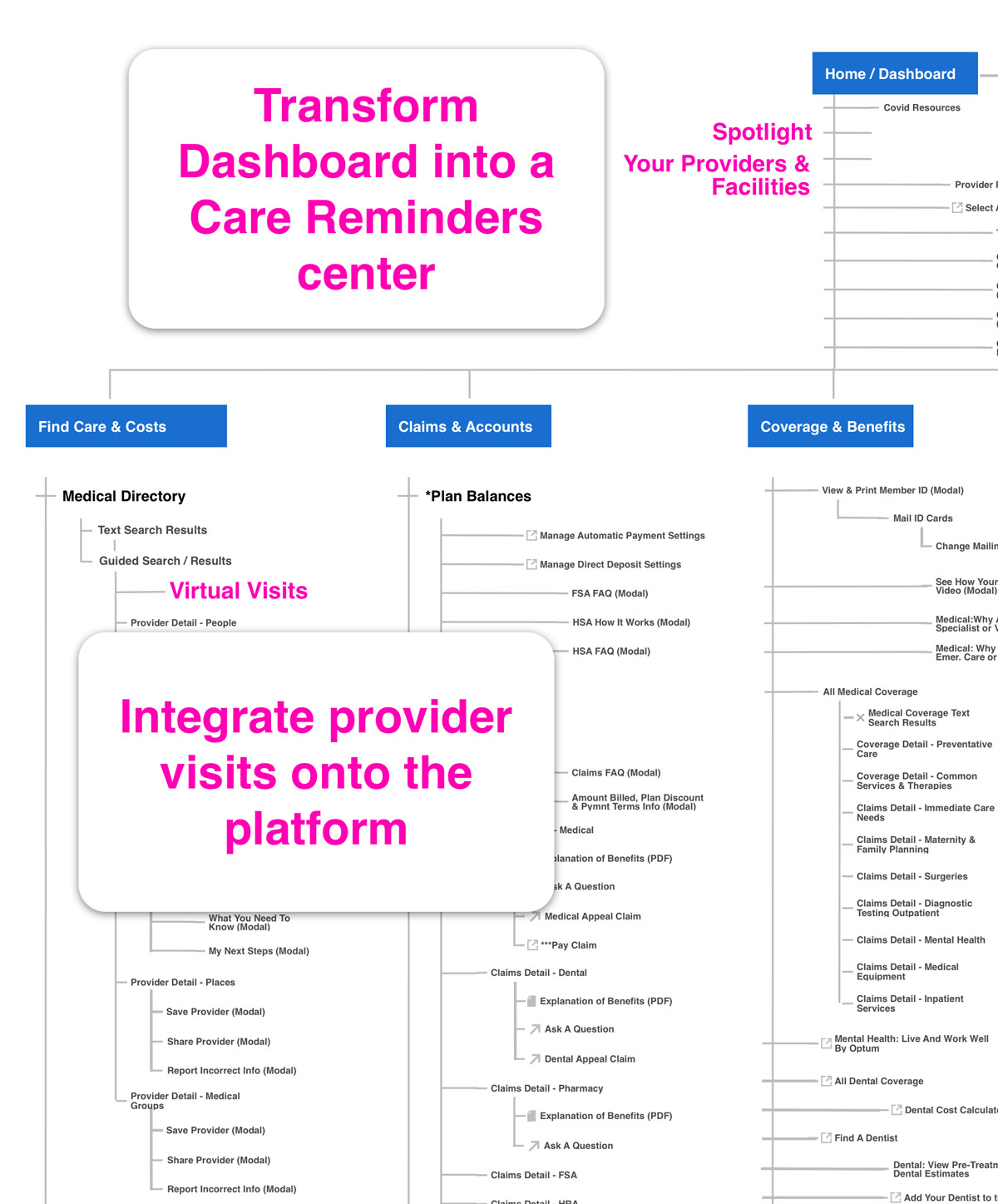 Context & Initial Touchpoints
Looking over the entire MyUHC (UnitedHealthcare Employer & Individual) authenticated experience landscape, we see several under-utilized experiences that could help unify not only the overall member experience of their insurance but further aid members with care.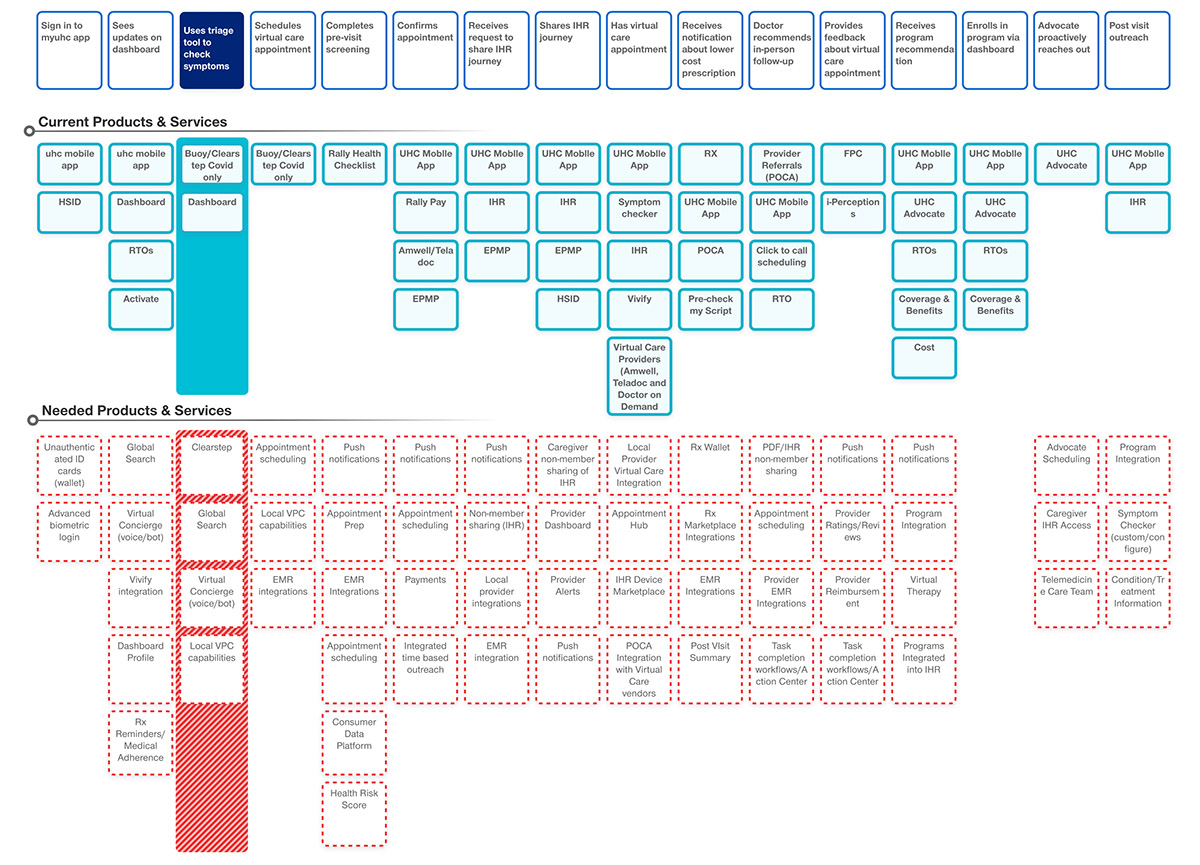 Service Viability
To have a fully integrated connected care service, we will need to invest and build key pieces of the infrastructure.

Before we can adequately build the needed features (in blue), several features / technologies need to be invested in and developed (lower red sections).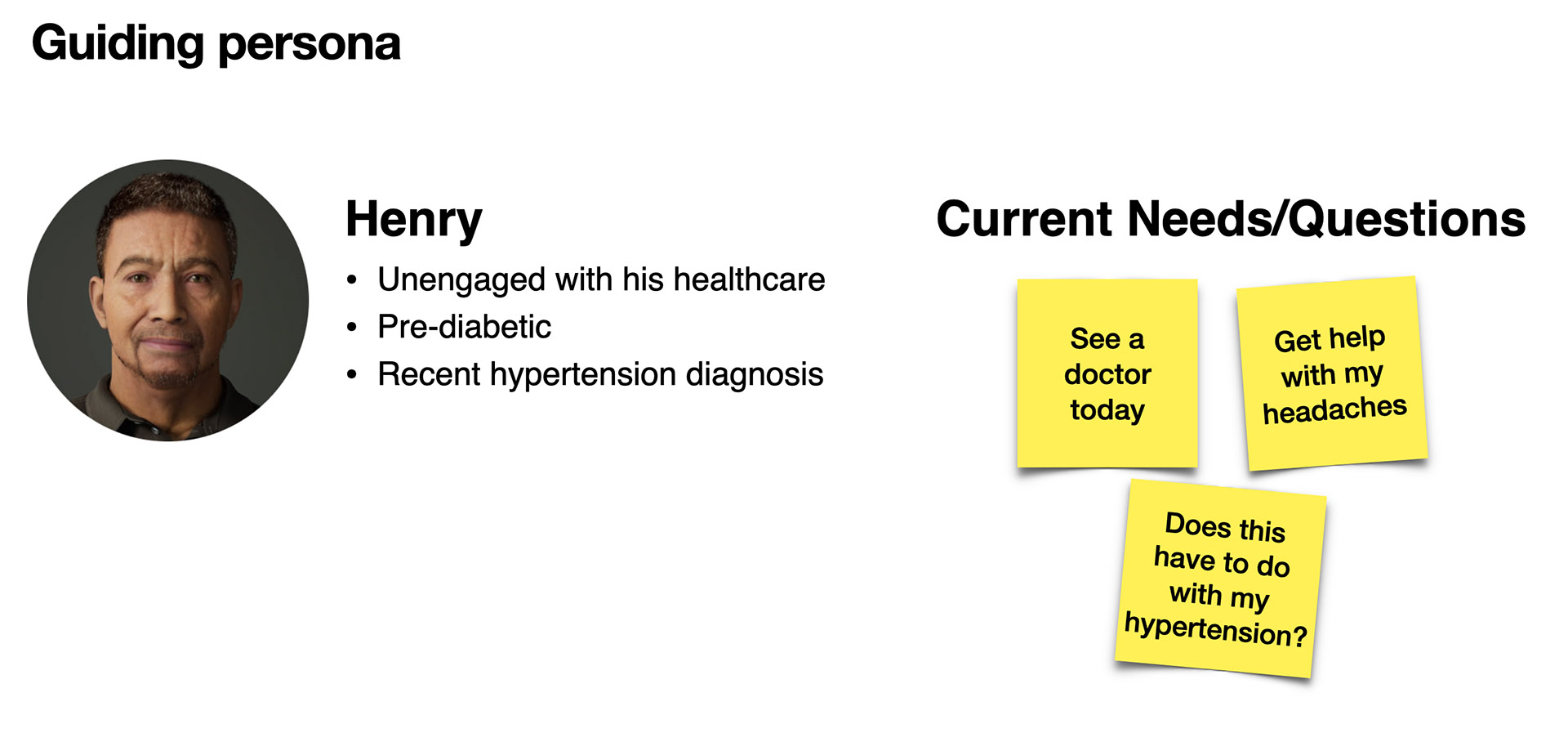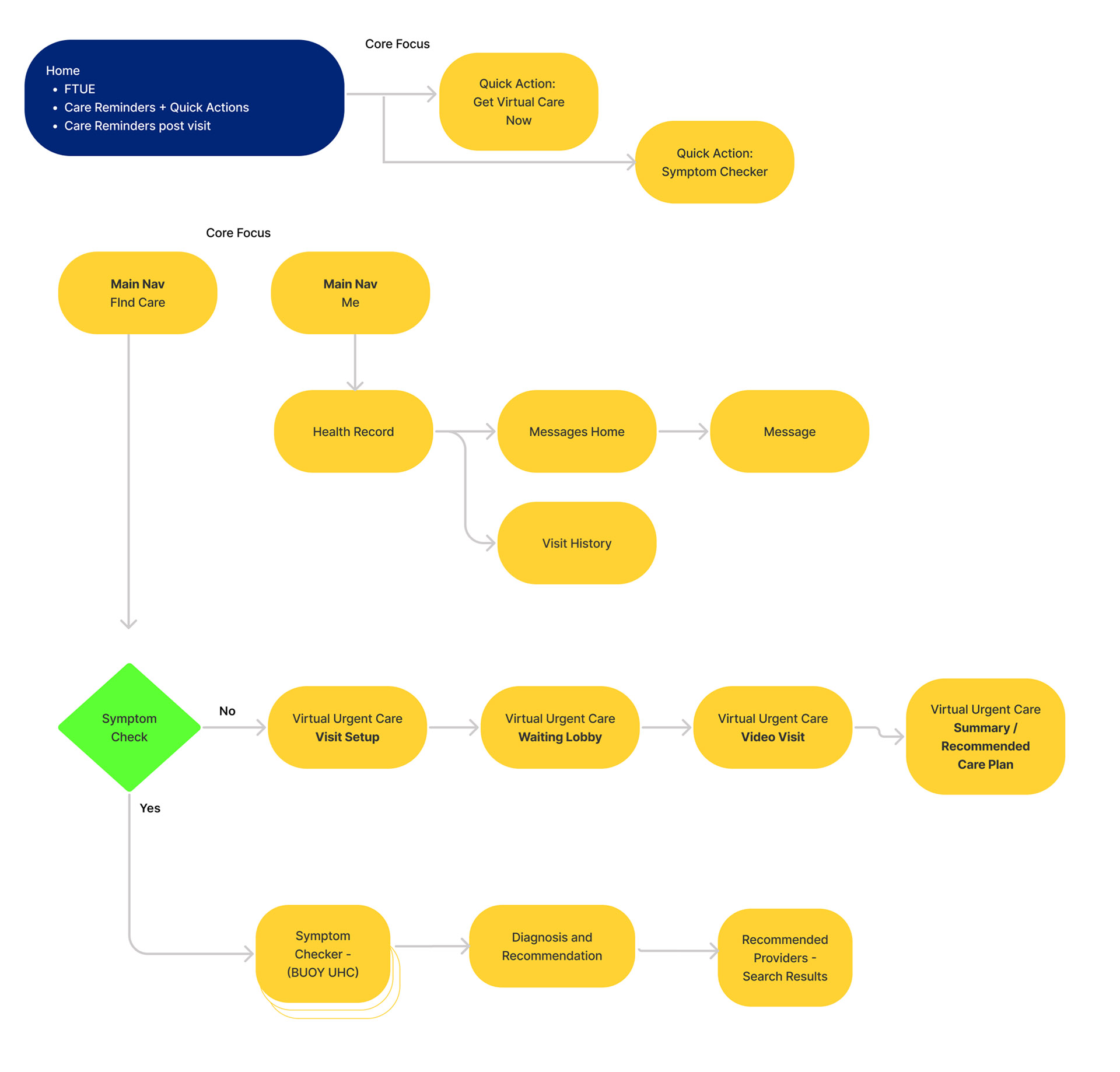 User Study Prototype
The concept prototype was prepared for initial user study of member perceptions of an integrated virtual care experience. Core focus areas include virtual urgent care with sharing of health record within the video visit, symptom checker, provider scheduling and dashboard reminders.
Figma Interactive Prototype
Video recording of click-thru for moderated user study.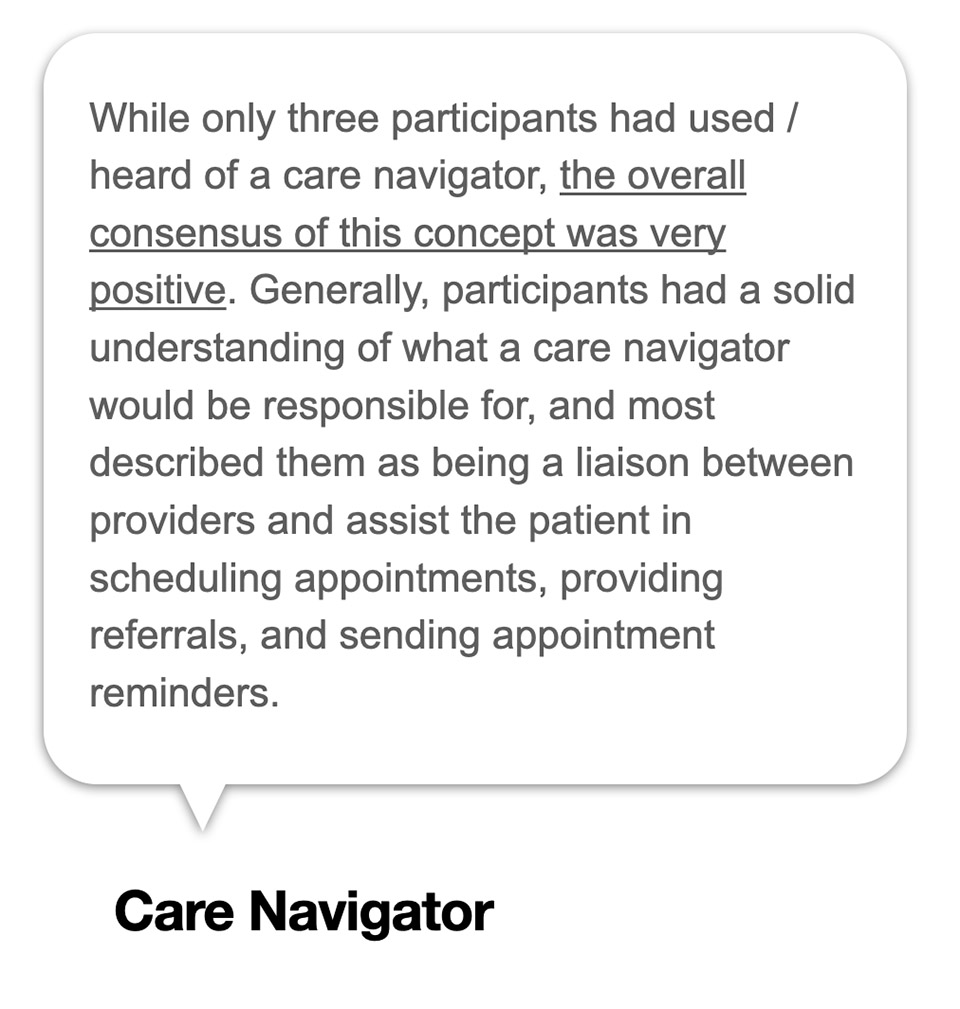 User Study Results
Results from a moderated user study with 10 participants yielded positive results for the integrated virtual care experience yet revealed areas that need further study and prototyping.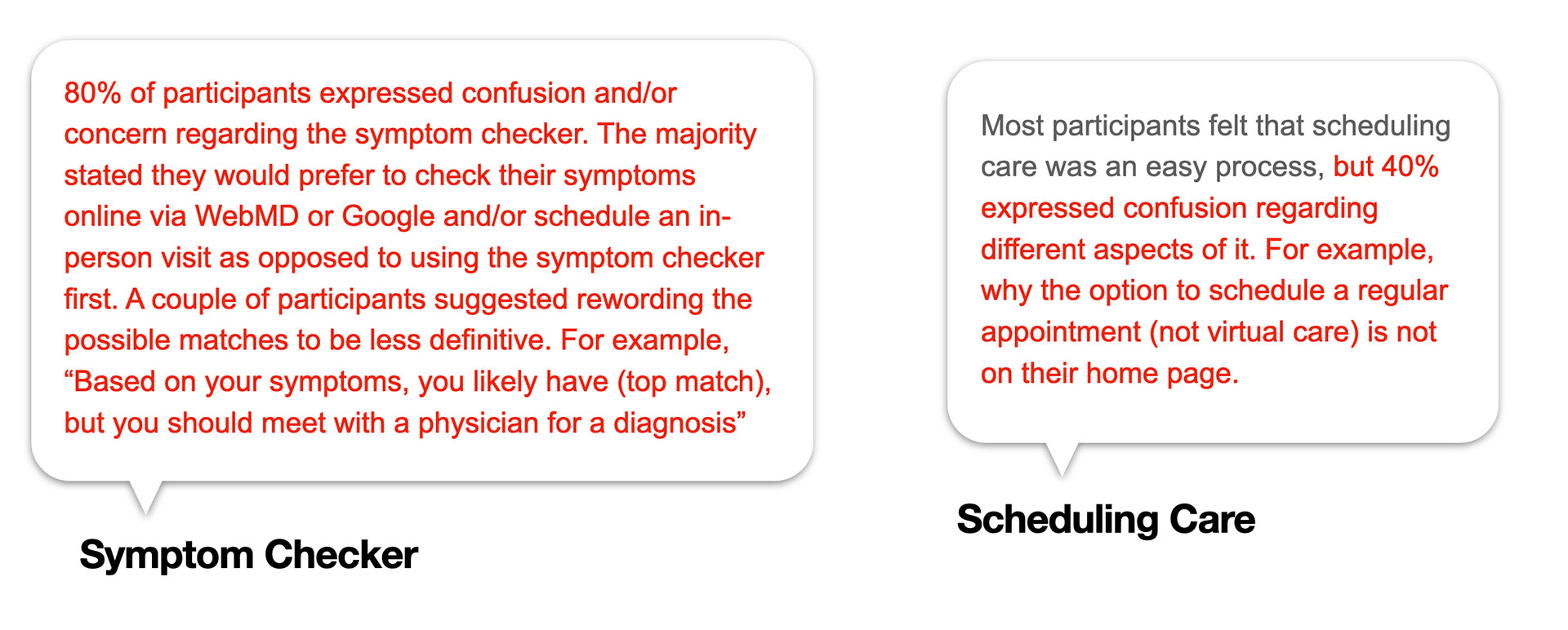 Next Steps
A fully connected integrated virtual care experience for MyUHC has been put on hold while the Optum Virtual Care strategic partnership is being worked out. We are currently working on ways to introduce pieces of the overall journey such as an integrated symptom checker as well as scheduling care with in-person physicians using a third party service.
Care navigator has been put on hold due to senior stakeholders' worries of high cost. Other sections of the experience (such as Individual Health Record, Recommendations and a more robust Referrals system, can be improved in the meantime.
Although the opportunities outlined and explored in this case study have promise to improve the member experience, they nevertheless need to be embraced by the enterprise before they will gain any traction.