Working for the Wells Fargo Innovation Group, I led product design and animation for the Greenhouse banking app that helps users spend within their means in a simple and fun way. When I first joined the team in 2017, I was focused on animation and transitions. Subsequently I took on a lead role running design sprints for new features, mapping & prototyping new experiences, addressing accessibility affordances, as well as fine-tuning design documents.
I designed the animated logo and all the motion graphics seen here in this promo how it works video that was featured on the App Store.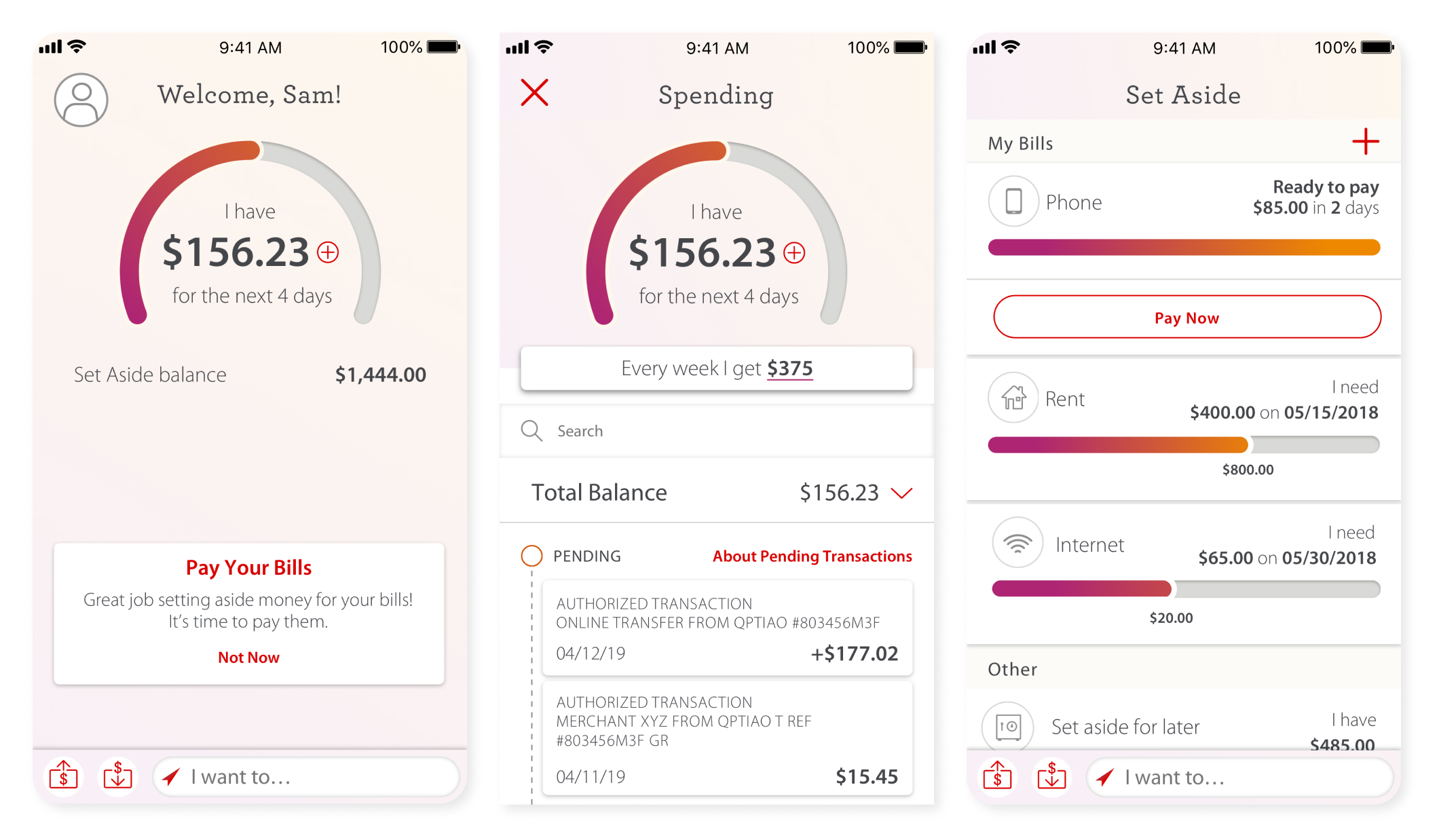 Targeted for the so-called "under-banked," we took as a starting point members who have trouble paying their bills. The accounts are structured as Spending and Set Aside and serve as a budgeting mechanism. I worked with 3 other designers and shared all aspects of visual and interaction design as well as extensive moderated user studies and accessibility iterating.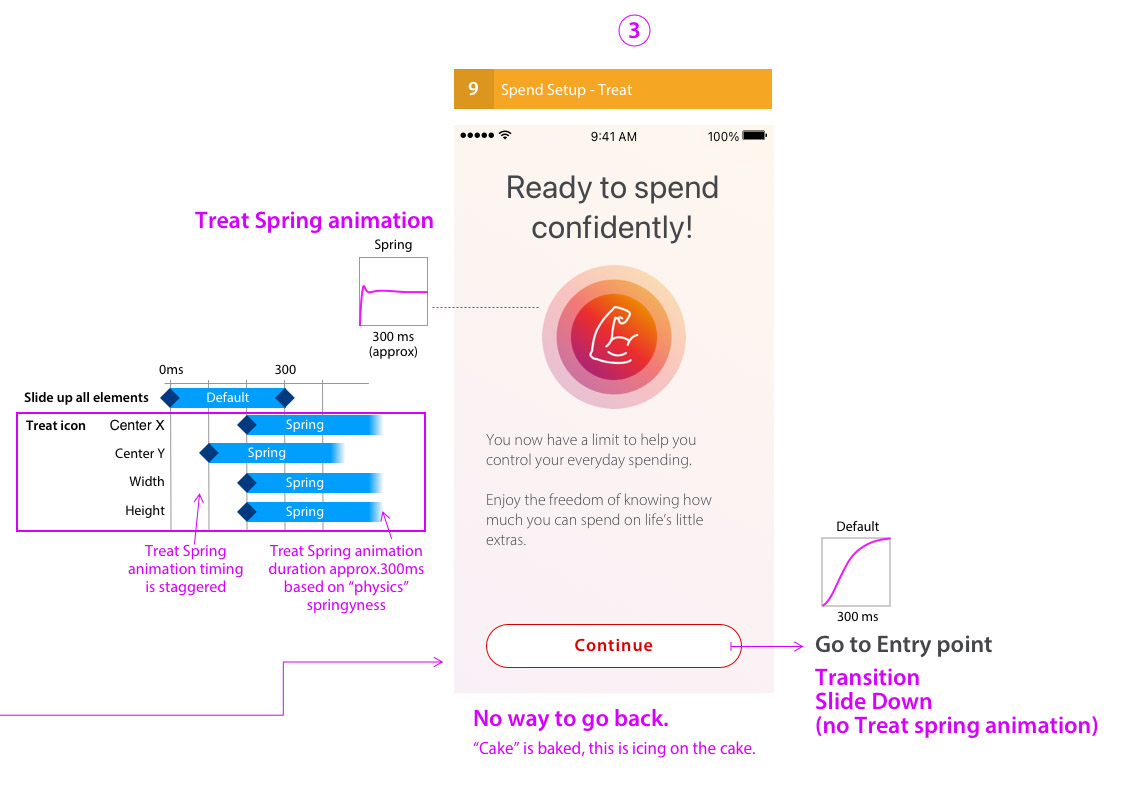 I created a detailed annotated motion style guide for designers and developers including diagrams and animated examples of motion patterns including push & slide transitions, bounce elasticity curves and sequence timing patterns.
Video click-thru of rapid prototype
Made with Principle, this video shows the core features including Home Screen swipe right for Profile, swipe left for Set Aside, paying bills, total balance available, Add Money to Set Aside, using sliders or numpad input to calibrate amounts in accounts and the final Treat animations on successful actions.